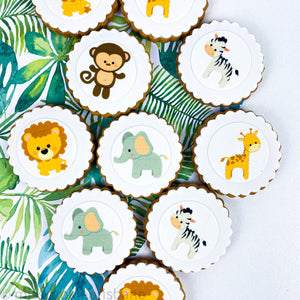 Edible ink printing is the process of creating preprinted images with edible food colors onto various products such as cookies, cakes, cupcakes. The edible papers are thin flat sheets of icing made with natural ingredients and are very safe to consume.
All our cookies come individually wrapped in clear cellophane bags.
Shelf life of our cookies is 3 weeks.
Base fondant colour is white.
Ingredients
Flour, sugar, butter, eggs, vanilla, salt.
All cookies contain Gluten, Dairy and fresh eggs. May contain traces of nuts.
Payment
Full payment is required at the checkout in order to submit your order. Cancellations will not be accepted once the order has been placed.