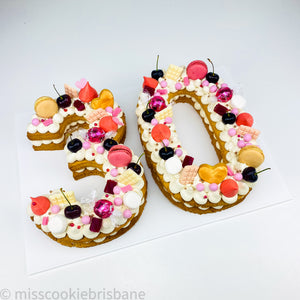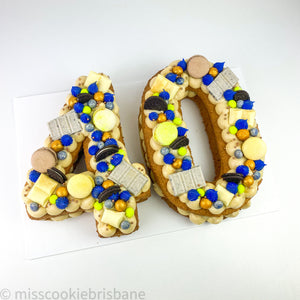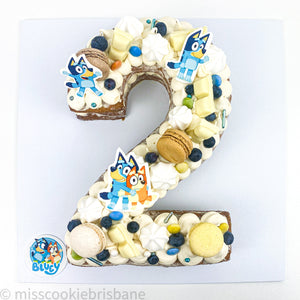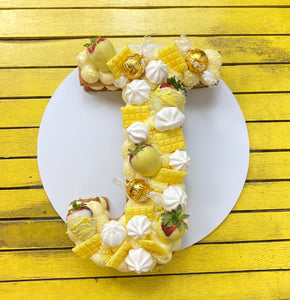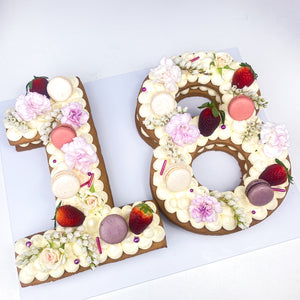 ALLERGENS: CONTAINS WHEAT (GLUTEN), MILK, EGGS. 

Payment
Full payment is required at the checkout in order to submit your order. Cancellations will not be accepted once the order has been placed.
Miss Cookie Brisbane will not be responsible to damages on the product after it is received/picked up.
Handling and Storage
It is best to keep products on the floor of your vehicle during transportation.
Cakes should be stored in the fridge. They should be taken out from the fridge at least 1 hour before serving. Leftovers can be kept freshly in the fridge during next 4-5 days.
These yummy numbers or letters are pretty and perfect for any celebration.
Our cream cakes are two layers high and the size of the letters/numbers is approx. 30cm.
Single Cream cake serves up to 15 people
Double Cream Cake serves up to 30 people
**Chocolate and Candy decoration cakes comes with chocolates, candies, macarons, piping details.
**Floral decoration cakes comes with fresh flowers, macarons, fresh fruits piping details.
**Themed cream cakes - such as Bluey themed decoration, Frozen themed decoration, Halloween themed decoration...etc
Please upload a picture that you would like to see it on your cakes. We can print it onto the sugar paper by using edible ink and then the picture can be placed onto the cake.